EYFS
Foundation Stage Coordinator - Mrs Rebecca Pearson
Reception Teacher: Mrs Hannah Gilbert
TA's: Mrs Becky Mason & Mrs Kim Oberholzer
Nursery School
Nursery
Children can join the Nursery in the term after their third birthday (subject to availability), there are currently 3 intakes: September, January and April
Nursery opening times:
Monday - Friday (term times only) 9.00 – 12:00
Lunch club
12:00 – 12:45pm (£2.50 per child per day)
children need to bring a packed lunch, however a hot dinner can be ordered at a subsidised cost of £3 (this includes the £2.50 fee as above) by completing a menu order form.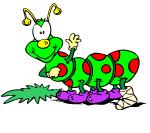 Transition
A transition programme, for children starting in the Nursery and Reception classes, begins in the Summer term (Term 5) to ensure children become familiar with their new setting. Activities include a home visit, open morning/afternoon for parents and children, an information evening for parents and a taster morning for children.
Staff also work closely with local feeder settings.
This is what our most recent Ofsted had to say about the Foundation Stage (December 2010)
"Relationships are strong and children's behaviour is good, resulting in them feeling safe, secure and happy. Children's welfare needs are met well. There are good relationships with parents and carers, who are encouraged to help their children's learning at home."

Ofsted