Easter Fun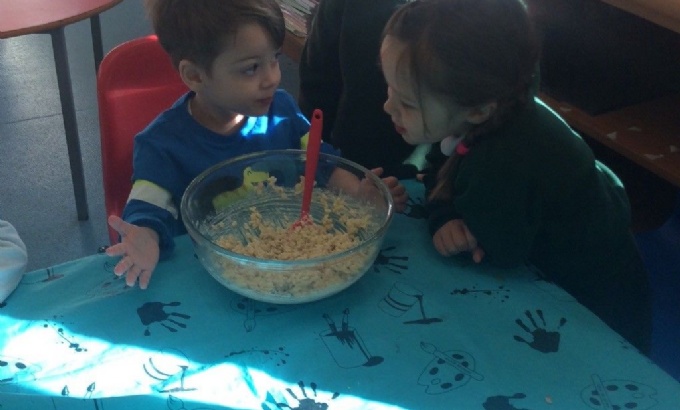 Today we've had lots of Easter fun at Nursery. The children made their own chocolate Easter nests. We discussed what we needed to do to melt the chocolate and how it changed from a hard solid into a runny liquid. They then counted the correct number of eggs into their nest.
We also had an Easter Egg Hunt. The children were very excited and had to search up high, down low and inside objects to find their eggs.
Happy Easter Everyone 🐣
To see more photos of what we have been doing click here.