You can't catch me I'm the Gingerbread man.....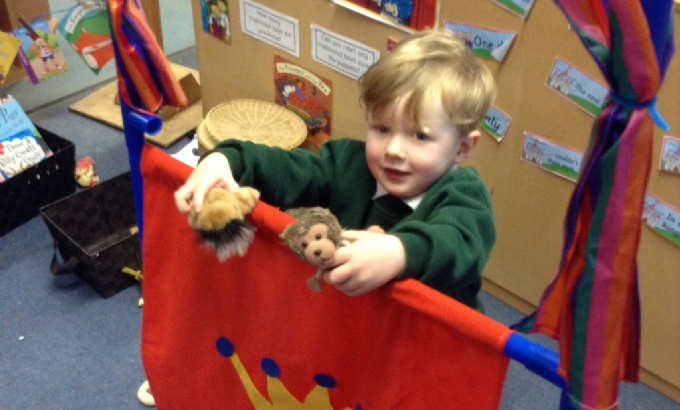 It has been lovely to welcome some new children into Nursery this term!
We have been learning about traditional tales, sharing many of these with the children. The children have been retelling these stories using the class puppet theatre. They have all been very creative!
We have enjoyed doing lots of activities based around the Gingerbread Man. The children enjoyed baking their own and decorating them. We have done lots of drama and singing based around the story too.
The Reception children had a big investigation last week, they had to design and make their own bridges to help the Gingerbread Man cross the river without being eaten by the fox! Their creations were very imaginative, and it was great fun testing them.
Our learning focus is now based around Chinese New Year. Reception and nursery have been having lots of races like the animals did in their race. The Reception children designed their own Chinese Dragons and did some fantastic dancing!
Whilst outside the children have been enjoying exploring ice and frosty nights have enabled us to create some interesting winter scenes for the children to investigate.