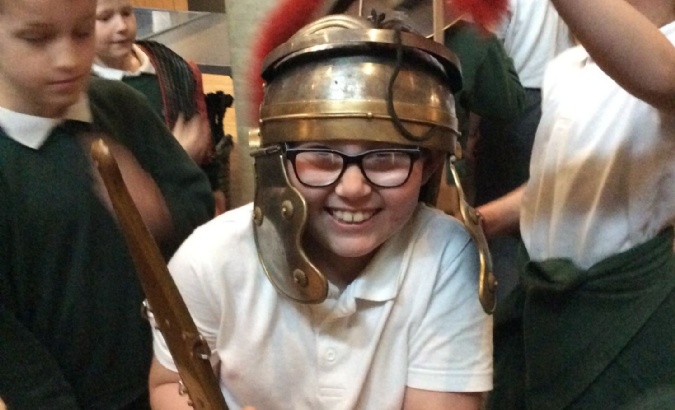 Year 3 Trip to Lincoln!
Published 27/04/22, by Sarah Skelton
So this week we went all the way to Lincoln! The first brief sent to Miss Abbott said we would be visiting the castle but as I imagine your little people have told you our interactive day learning all about the romans was actually at The Collection!
This was amazing as we had the whole building to ourselves. We started to day by exploring the artefacts from the Iron Age and discussing some history before the Romans. This then led us on a journey through into Roman times. It was exciting to see their mosaic floors, but obviously we loved the armour the most.
During the day we became excavators and searched for Roman artefacts, recorded and described our findings then moved onto becoming a Roman army. We learnt how to march using Latin words 'sin and dex' which means left and right. Then we learnt all about their formations and how they would protect each other during battles.
This was a very interactive and fun filled day, and I am hoping it means we have lots of enthusiasm to move onto our own learning throughout this topic.
Miss Abbott
Read More