Jubilee Celebrations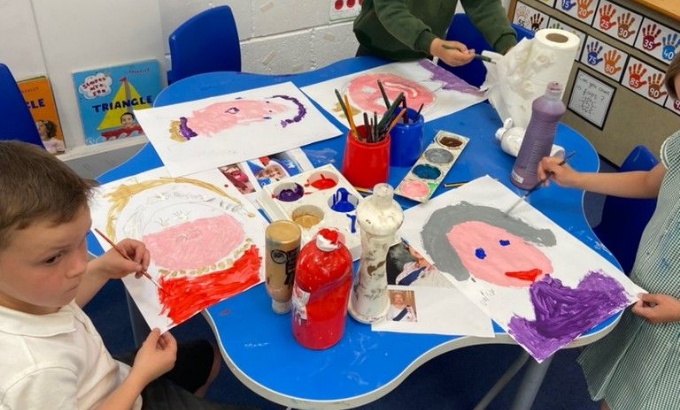 This week we are having so much fun completing Jubilee Themed activities!
Today we painted portraits of the Queen and baked and decorated a Jubilee cupcake. The children continue to learn how to sign the national anthem and this will be recorded for you to see.
There have been many models made of Buckingham Palace and other London landmarks. The water tray is filled with blue water and lots of glitter and jewels for the children to find!
WG started a competition in the class when he made a Jubilee paper chain that he measured at over 3metres! No one has beaten him yet and we had to raid the classrooms for meter sticks to measure hi chain!
Tomorrow the children will be writing about the Queen. We have spent lots of time reading stories and looking at Information books, watching video clips on the internet and looking at photographs. The children can recall lots of facts about the Queen.
To see what we have been up to click here.