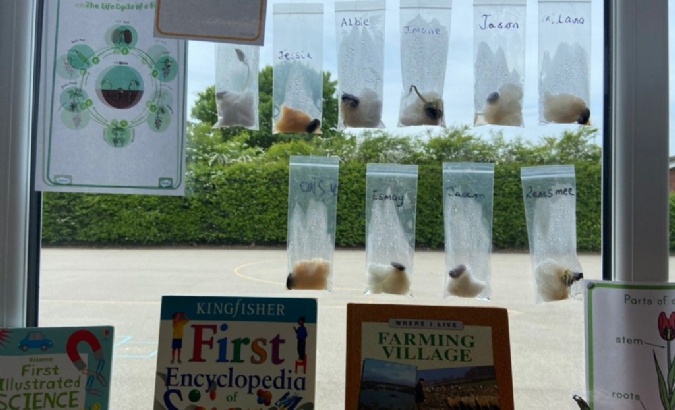 Growing Plants in Science
Published 11/05/22, by Sarah Skelton
The children are enjoying growing sunflowers and runner beans! They water the plants every day and measure their plants as they grow. We have been learning to name parts of a plant, labelling their own drawings.
They took part in a leaf hunt this week, identifying different trees in the school grounds.
They also have a keen interest in the weather. We check the weather each day, and they regularly check the thermometer we have in the outdoor area.
Read More